New York Beauty Photographer – Lotus Queen
Beads of sweat glistened on her velvety, caramel skin, much like the morning dew spotted on a lotus leaf. New York Beauty Photographer Donn Thompson embracing our Lotus Queen. Her new day dawned for this royal heiress as she ascends from a world of love and affection of the highest power.
The thought of our queen is a cluster, with butterflies of all hues and species, which exists for more that one day. The soft shower drops on the face to illuminate the artistry, elegance of this fantasist. Her world is flawless, her world is unusual, her world is beautiful. She is the Lotus Queen!
Adorned with impressive, large gold hoops, lips painted with a royal cherry color, she mounted her rightful throne, the bed! Her majestic head wrap, her crown, an attribute of her reign. With a dominant gaze towards her faithful subjects, she commands over her empire, her dreams!
Her domain is where she is always the Lotus Queen. @melina_972 The throne, where she controls, her thoughts. The garden, where she rests her head at night. Her unusual imagination is where it all begins. She shuts her eyes to a world where she is allowed only. Her imaginative journey only ends with the ringing of her alarm, which she will never get used too. She opens her eyes to the new day, a time to organize and examine her new world. Something which she conceived as the Lotus Queen. A dazzling experience of fancy and make-believes. Her World, Her Sleep!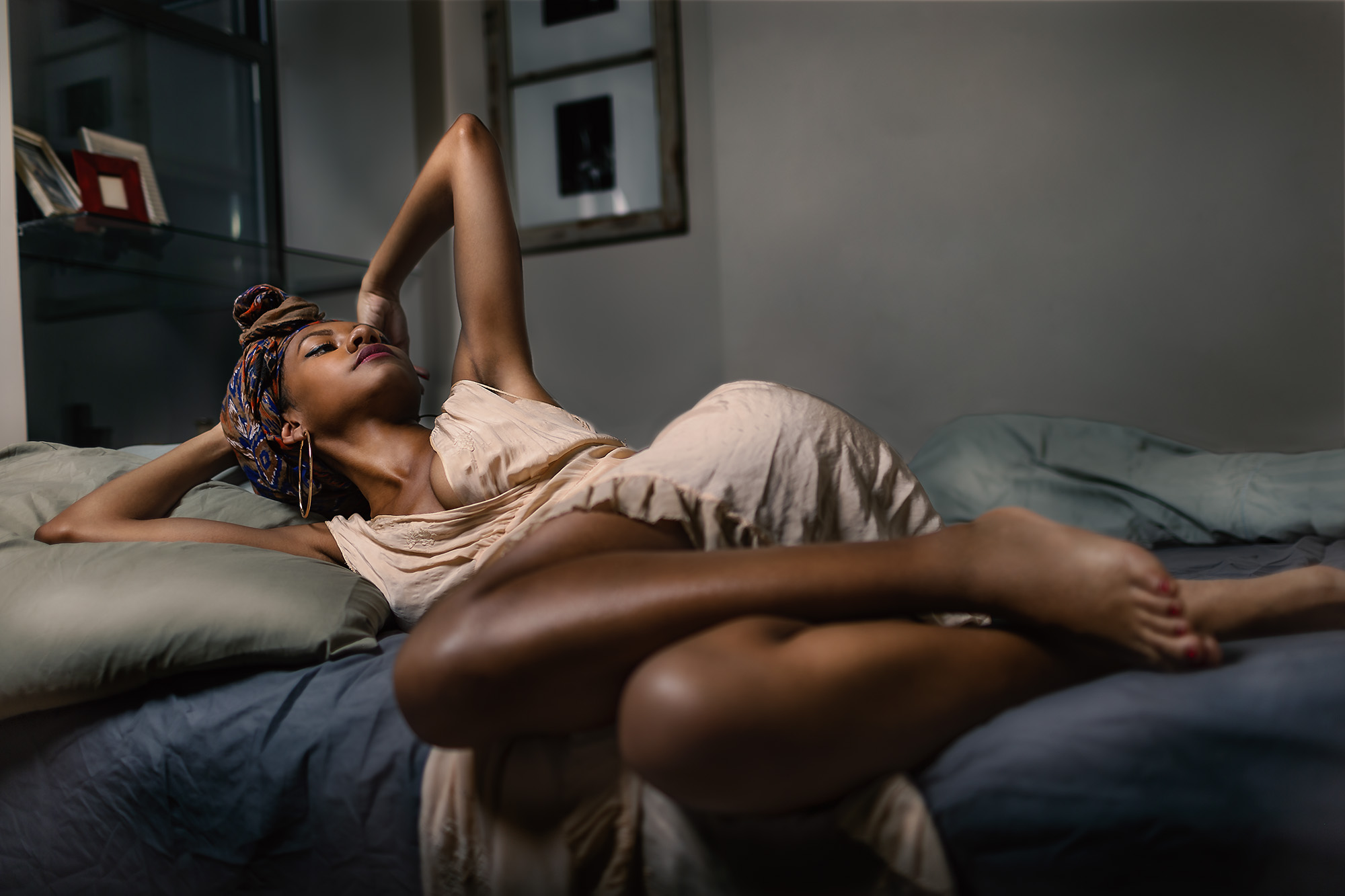 New York Beauty Photographer

This engaging image I created using a Canon EOS 1 D Mark X camera. Speedotron 800 power pack and a 102 light head, lighting system. Photographed in Harlem, a community of Manhatten, New York. Taken by Harlem Fashion Photographer Dracinc / Donn Thompson at DracInc Studio.