Morningside Park Engagement Session Photos
Harlem Engagement Photographer Donn Thompson
Being a Harlem Engagement Photographer, it's about finding an incredible location that matches the couple's personality and love for each other to tell their story.
In this case, I used Morningside Park in the beautiful village of Harlem, a neighbourhood of Manhattan, New York City.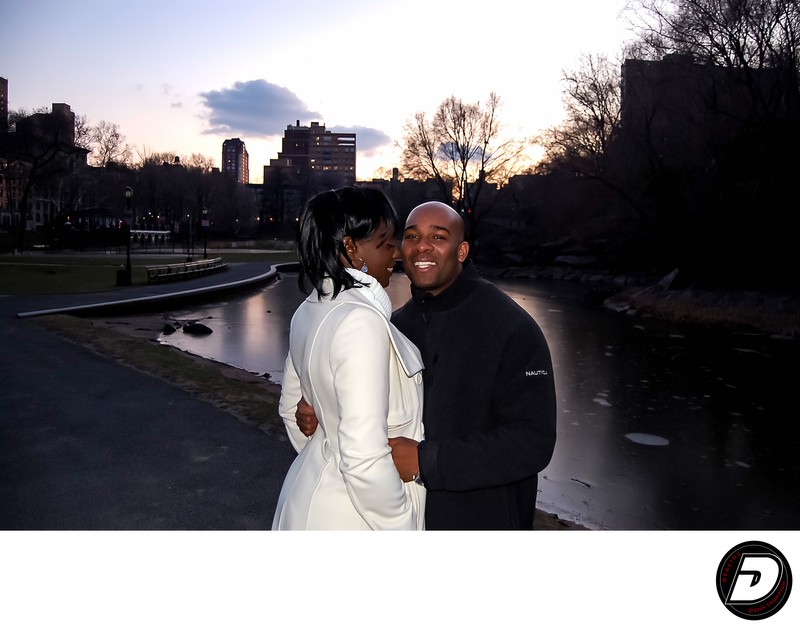 Morningside Park.
This 30-acre public park area is in the Harlem neighbourhood of Manhattan, New York City. This extends from 110th to 123rd Streets and Morningside Avenue to Morningside Drive at the border between Harlem and Morningside Heights, the perfect backdrop for the Nadine & Quincy engagement photo session.
Which is adjacent to Columbia University. I like this location because of the many trees and lovely foliage that line the long trail ways in the park. The many steps, which elevate from one area to the next, brings you to the top of Morningside Heights that overlooks the east side of Manhattan.
Nadine and Quincy
The view from the bottom of Morningside Drive looks completely different depending on which street you are standing on. To stand in the park and face south, you can see the downtown skyline. The lovely couple, Nadine and Quincy, displayed the love that got only stronger as the evening ended and the sunset as Twilight set.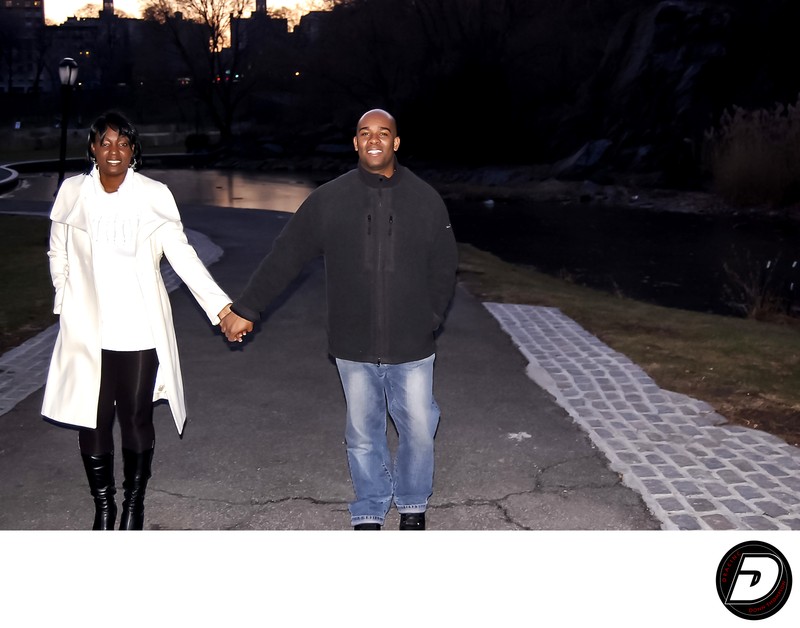 Harlem Photographer
As a Harlem Wedding Photographer, I have photographed many other types of photography sessions in this park.
Portraits, family portraits, fashion, and beauty, This location is one of the best views to witness in the fall with the changing of leaves and its spectacular fall colours.
If you are from Harlem or close by, I would highly recommend Morningside park as a location for any photoshoot.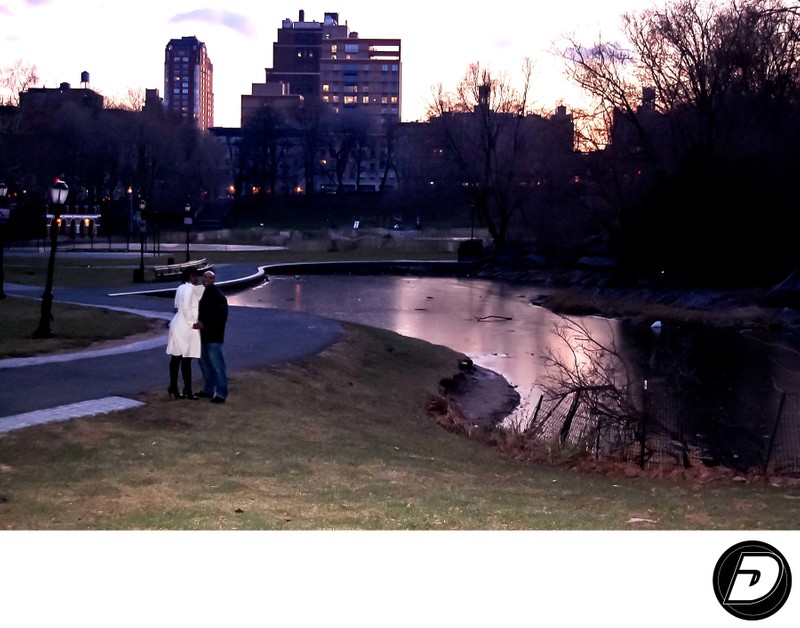 It's one of my favourite Manhattan locations for any engagement session, or even as a New York Fashion Photographer.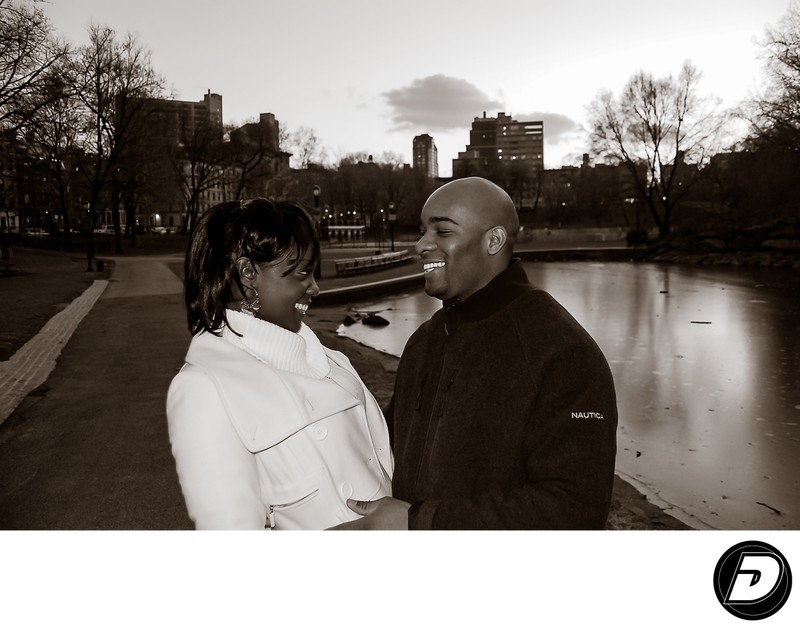 Contacts Donn Thompson or sends an email we will be happy to work with you.
Location: Morningside Dr, New York, NY 10026.
1/60; f/4.5; ISO 400; 34.0 mm.
These images are protected by copyright. © 2023 Dracinc New York Commercial. Without written permission, no use, theft, or duplication of these actively monitored images shall be granted. Compensation will be aggressively pursued. Email info(@)dracinc(.)com for more info.