Miss Tanzania 2005 Photographer
"This is so unbelievable, I am living one of my dreams. Taking part in a photo shoot on the streets of New York City." Gleaming with joy the stunning 23-year-old Hellen Dausen. Indicate as Passers-by and onlookers gawked as she sashayed wearing a glittering gold Versace dress on a Harlem's sidewalk. New York Fashion Photographer Donn Thompson clicks away at the 5'7" reigning `Miss Universe Tanzania. Fresh from a whirlwind four weeks in Las Vegas. Where she represented Tanzania at the "Miss Universe" pageant. After taking a short break visiting with her brother and sister in Dallas, Texas. She will now enjoy the bright lights of New York City. Before returning to Tanzania for endless television appearances and fashion shows.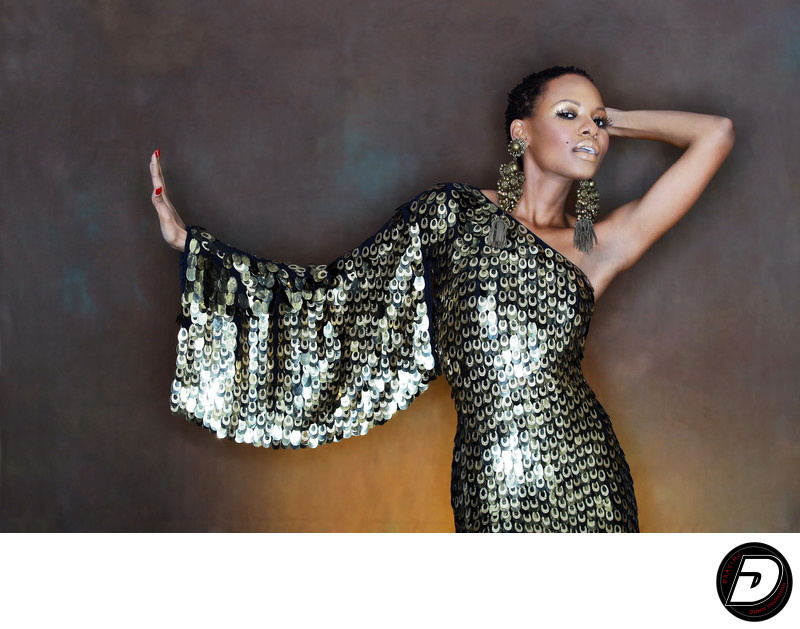 "It has been the most incredible experience. Winning the title and represent my country at the `Miss Universe pageant. I never thought I would be in Las Vegas with 83 women from all over the world. Experiencing all the different cultures." Miss Nigeria, my roommate and I loved to go sightseeing. Las Vegas was awesome! I enjoyed everything we took part in. Seeing the dolphin at the zoo, dancing out at the club some nights, dancing on the stage for the pageant and more. I soon realized how much we all as women had more in common.
I can't wait to share my experiences with young women in Tanzania that I have learned in the US. Hoping to empower them, to be better for their future.
"God always has the best plans for me. If I envisioned something, and it didn't work out. I know that something bigger and better will happen."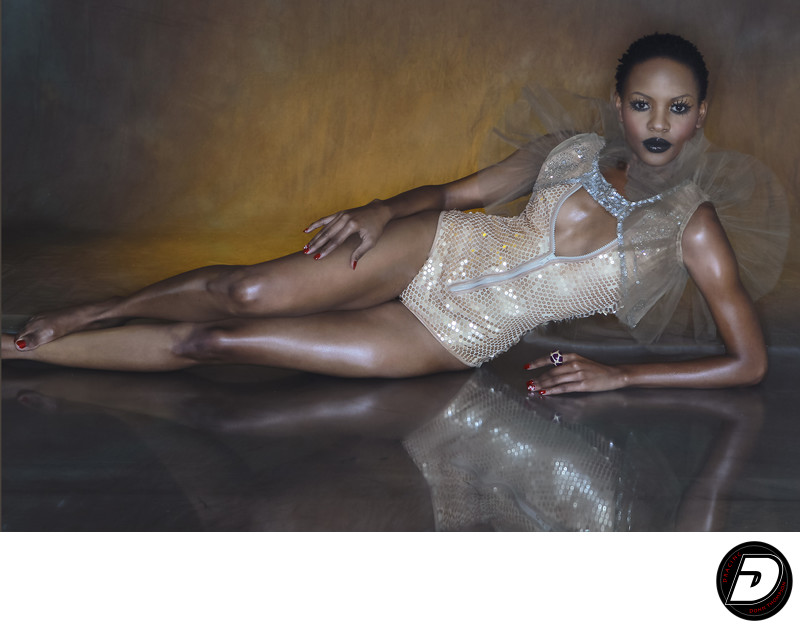 Hellen started modeling in 2005. Winning two beauty pageants. `Miss USIU and `Miss University Kenya before entering the `Miss Universe Tanzania' pageant. Friends encouraged her to enter the `Miss Universe Tanzania.' "I was one of the two women, blessed after waiting two weeks to find out about entering the finals."
"20 young women from all over Tanzania preparing for a week at the finals. It was like a camp." "It was amazing to work together. My confidence was high. I worked and prayed hard. Saying to myself I really want this. which I think God answered mine prays.
The first prize included a scholarship to the New York Film Academy. I was nervous. I still could hear in my head, the outgoing `Miss Tanzania' saying to me backstage. `I want to give you this crown and you have to do well.' I had to step up and be better than my competition. Even when the announcer asked the audience `Who should win?' I heard hundreds of people screaming my name, I was overwhelmed. The judges made their decision. My closest rivals name was called as runners-up, I knew the other part of my journey had begun...I have a year to work as `Miss Universe Tanzania' and the job is ongoing."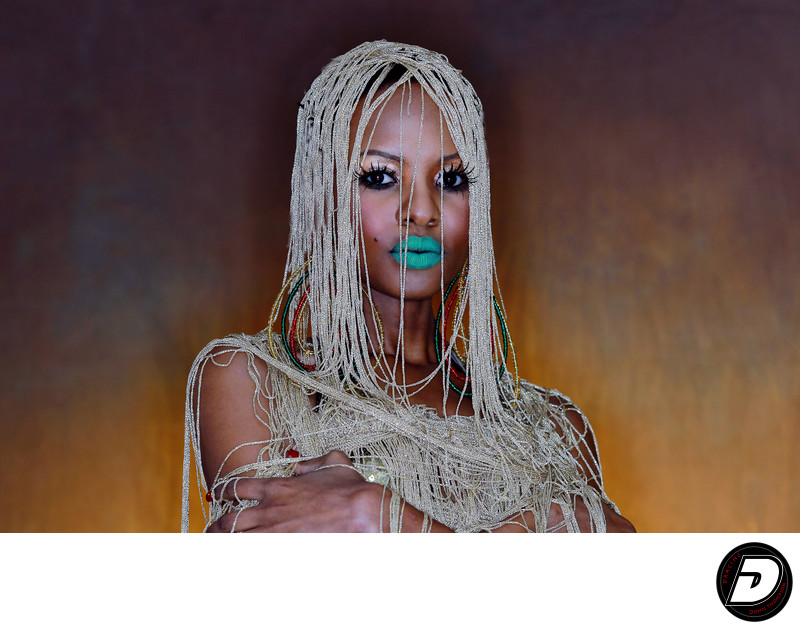 Miss Tanzania, with creative makeup shot in New York City for Profiles98 Magazine on the streets of New York City By New York Beauty Photographer Donn Thompson




Speedotron 2403 Pack and 102 Heads Strobs Lighting used in Studio

Location: 361 St Nicholas Ave, New York NY. 10027.

Keywords: advertising photographer (75), Bahamian photographer (7), beautiful people (3), beautiful woman (9), beauty (82), black color, black hair, blue (5), cheek, close-up (6), color image (12), donn thompson photographer (73), dracinc photography (114), elegance (2), eye (12), eyebrow (2), eyelash, fashion (97), femininity (12), forehead, glamour (35), hairstyle (10), headshot (6), horizontal (9), human face (6), human finger, human hand, jewelry (3), lifestyles, lips (17), looking at camera (6), luxury (4), make-up (20), Miss Tanzania 2005 Photographer (2), mouth, nail, new york advertising photographer (101), new York beauty photographer (99), new york fashion photographer (113), new york photographer (114), new york portrait photographer (75), nose, nyc photographer (90), only women (6), people (14), portrait (50), relaxation, resting, seduction (3), sensuality (14), sex symbol (3), skin (23), teal, turquoise colored, upper class, women (20).

1/60; f/2.8; ISO 640; 98.0 mm.

These images are protected by copyright. © 2021 Dracinc / Donn Thompson . No use, theft, or duplication of this actively monitored images shall be granted without the written permission. Compensation will be aggressively pursued. Email info(@)dracinc(.)com for more info.