CELEBRITY

PHOTOGRAPHY - DONN THOMPSON
As a New York Photographer. Celebrity photographer jobs is an opportunity to create famous portraits of gifted and talented people who are admired for their perforences. Whether it was behind the scenes or indoor photography projects, I've photographed various projects for both actors and musicians alike.
I have photographed musicians from all types of genres. Reggae Artists, Jazz Musicians, R & B, and Being a part off, Hip Hop from the Begging
I could remember whiles still in Art school. On September 23, 1980, was the date for The Uprising Tour in support of the album of the same name. Photographing Bob Marley held in Pittsburgh at what was then known as The Stanley Theatre, in concert with his band The Wailers. Which turned out to be the last scheduled public concert performed by the reggae legend. I can remember as if it was yesterday when he came back on stage to sing Redemption Song. Wow!
Barrington Levy
Being backstage or in the dressing room with Supper Cat and Barrington Levy at Madison Square Garden to collect content to create a CD cover was all in a night's works.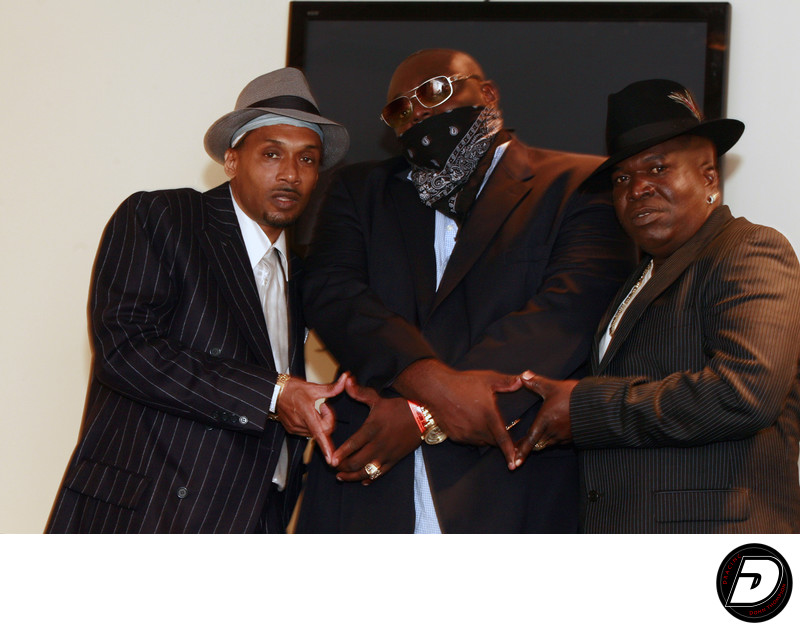 Supa Cat & Barrington Levy
As a New York Photographer and a creative artist I have photographed a few iconic CD covers for several artists. Dr. Dre The Chronic 2001. The Infinity cover for Grammy Award-winning Jazz great, McCoy Turner, which comes to mind. I choose different natural settings to get the best image for my clients. One of the most memorable experiences of mine was photographing singer, Erykah Badu, in the desert. Miss Badu is a creative force all by herself and you have to follow her lead and make it work better. " If you know what I mean"?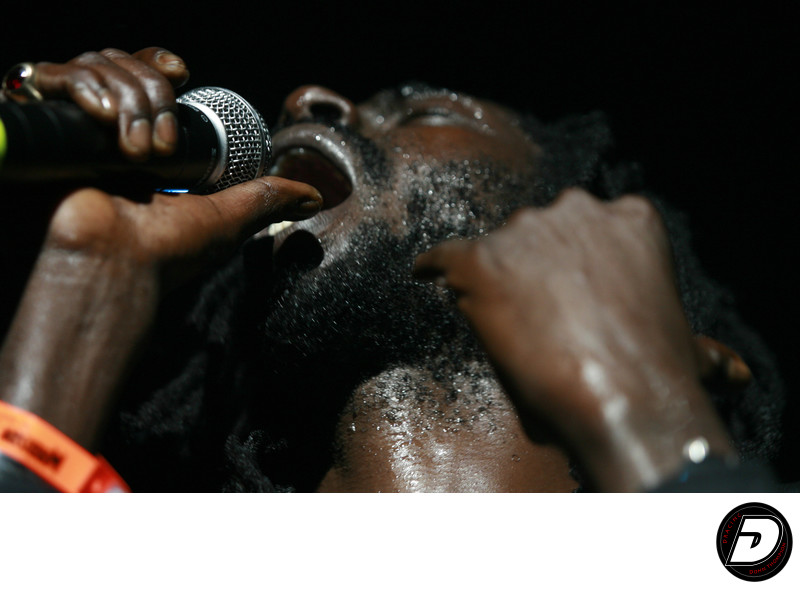 Buju Banton
I am fortunate I get to photograph some of the artists I do. Buju Banton had all of Madison Square Garden Rockin with his conciseness.
Hollis King, an amazing Creative Director who pushed me to jump to a level where photographing an image in ways only the mind can stop you. So I am always looking for more.
These images are protected by a copyright. No use, theft or duplication of this actively monitored image shall be granted without the written permission from Dracinc /Donn Thompson © 2019. Compensation will be aggressively pursued. Please contact Donn Thompson from the contact page for any info.