Je'Suis NYC Black Dress
This Simple black dress was one of the sexy gowns I had the delight of photographing for a new young up and coming fashion designer, her first collection. Je'Suis NYC!
A sheer black dress decorated with a floral lace torso that hugs the body. A superficial cut neckline delicately draped off the shoulders, side slits, and the revealing touch to this dress is what made such an excellent image.
Or, and as the saying goes! Every lady should have a black dress in her wardrobe as apart of her fashion narrative. Je'Suis black dress is a must-have. That's a simple truth!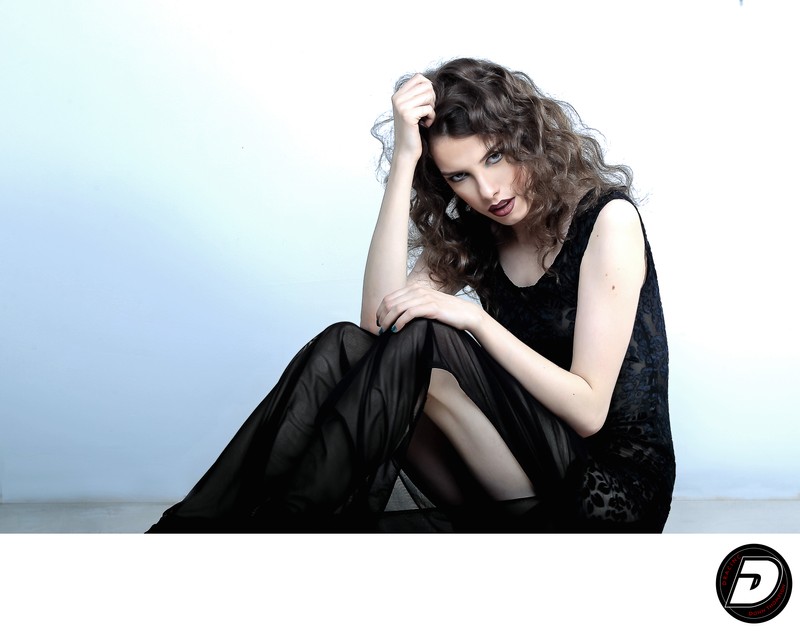 Je'suis NYC Black Gown!

The young West African designer, Senami Atinkpahoun adds her New York City experiences where she went to high school and college and lives. She injects the sexiness of her vibrant culture. The French-speaking West African nation, Republic of Benin. The birthplace of vodun (or "voodoo") religion and home to the former Dahomey Kingdom from circa 1600–1900. In Abomey, Dahomey's former capital. With the abundance and pallets of colors, tones, and shades while mixing the many prints. Playing with shapes and silhouettes are just some aspects of boldness to expect From Ms. Atinkpahoun. The many colorful African elements and fabric with New York City's Street smarts, you only get this by living in The Big Apple.

She arranges and blending the two worlds as if she was preparing food. A pinch of color. Apart of Africa. The fabric she collects, two-part sexiness and various New York City styles. Which she describes as Je'suis NYC. Photographed by New York ( NYC ) Fashion Photographer, Dracinc / Donn Thompson.

Contact Donn Thompson / Dracinc for your next photo session.




Location: 361 Saint Nicholas Avenue, New York, NY. 10027.

Keywords: best Harlem photographer (39), Best New York Fashion Photographer (30), black dress, Fashion advertising photography new york (19), fashion photographer new york (20), New York Fashion (12), new York fashion and beauty photographer (10), new york fashion designer (8), new york fashion photographer (113), New York Fashion Photographer Donn Thompson (16), New York fashion photography (3), New York Fashion. (9).

1/250; f/6.3; ISO 50; 51.0 mm.

These images are protected by copyright. © 2021 Dracinc / Donn Thompson . No use, theft, or duplication of this actively monitored images shall be granted without the written permission. Compensation will be aggressively pursued. Email info(@)dracinc(.)com for more info.