Beads of sweat glistened on her velvety, caramel skin, much like the morning dew spotted on a lotus leaf. New York Photographer Lotus Queen's new day had dawned for this royal heiress as she rose to the highest power. Adorned with striking, large gold hoops, and lips painted with a regal, cherry color, she ascended her rightful throne. Her majestic head wrap was her crown and an emblem of her reign. With a commanding gaze towards her faithful subjects, she ruled over her empire. A beautiful image captured by New York Beauty Photographer Donn Thompson at Dracinc Studio.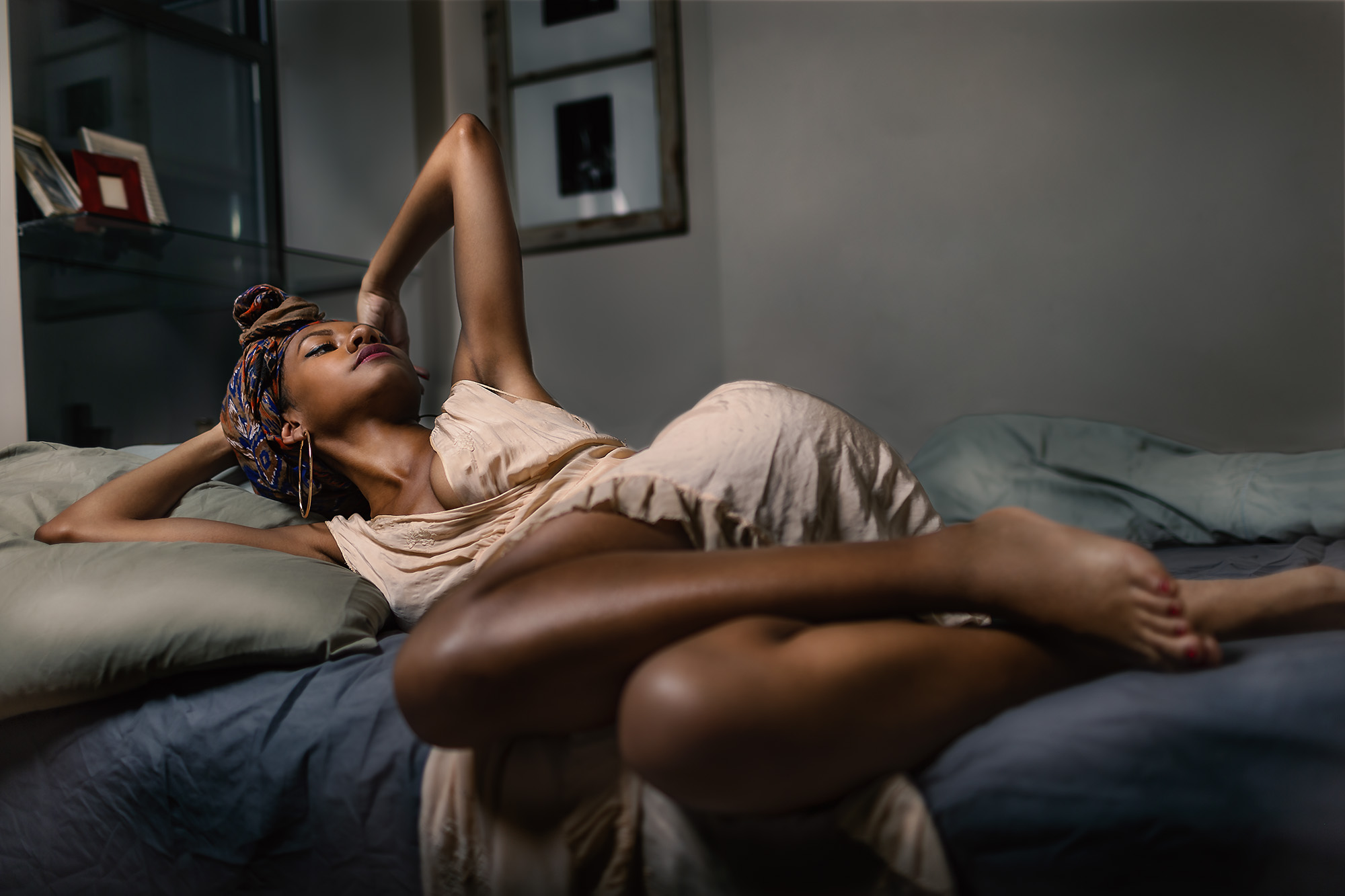 New York Beauty Photographer
Her empire where she is always the Lotus Queen. The throne, where she rules, her bed! Her sleep! Where it all starts when she closes her eyes and ends as they open.